Installing Instant Interest to run from a network file share, such as a file server, is a two-step process. In this first step, you install Instant Interest to a shared storage location. You can either use the Network Install option on the Setup Menu or you can navigate to the "net" folder of the installation package and run IInetSetup.exe. You can view an online tutorial concerning installing Instant Interest to launch from a network server of file share at www.candcsoftware.com/tutorial4.htm or read the instructions below.
When you select a Network Install, you may see a User Account Control prompt that asks you if you want to allow the install program to make changes on your computer.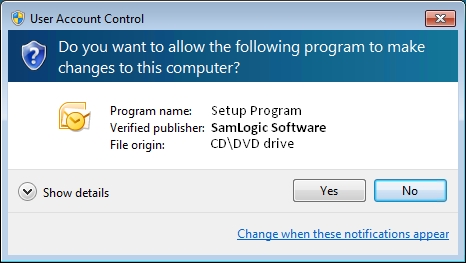 If you see this prompt, it will show the publisher as Sam Logic, the developer of the installation software Instant Interest uses. To continue, say "Yes" to this prompt.
The first thing the installation program displays is a Welcome panel.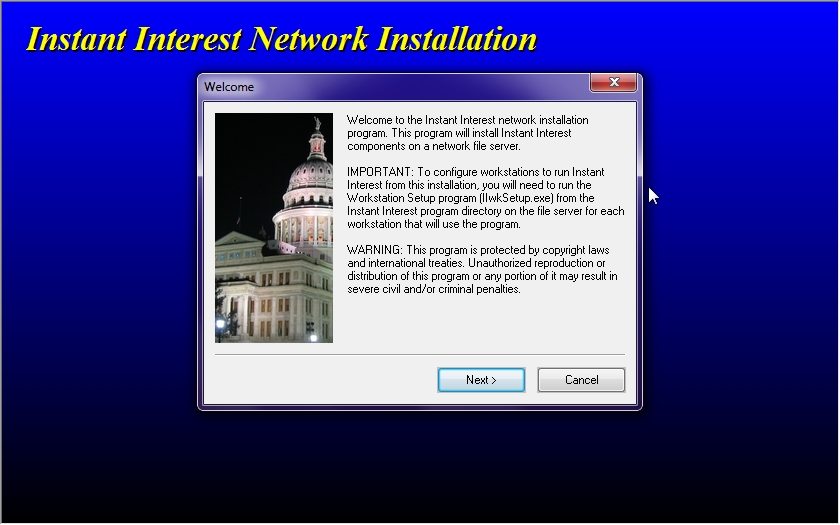 This panel reminds you of the two steps needed for a complete network installation. If you click "Next," you will then be able to review the license agreement.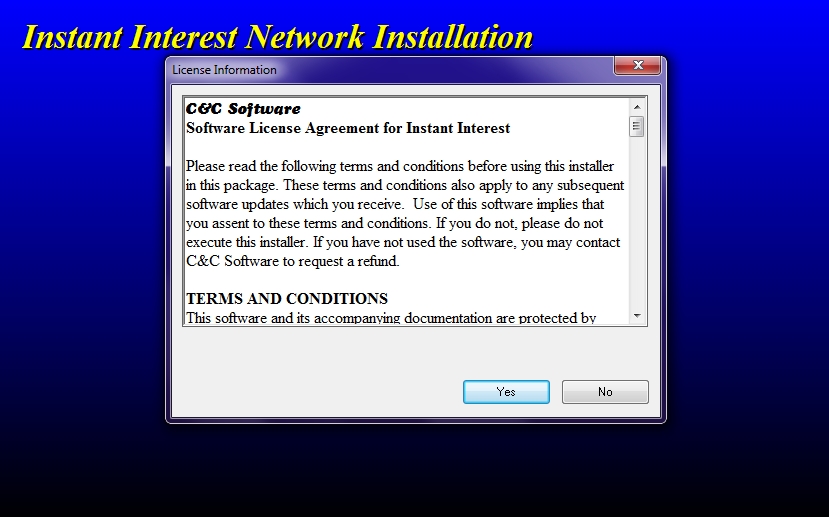 If you click "Yes" here you will be prompted for the directory to which the Instant Interest program should be installed. This directory should typically be on a network file server, although it can also be a shared location on a workstation if you are using a peer-to-peer configuration. Make note of this location, as you will need it to perform the workstation installation component.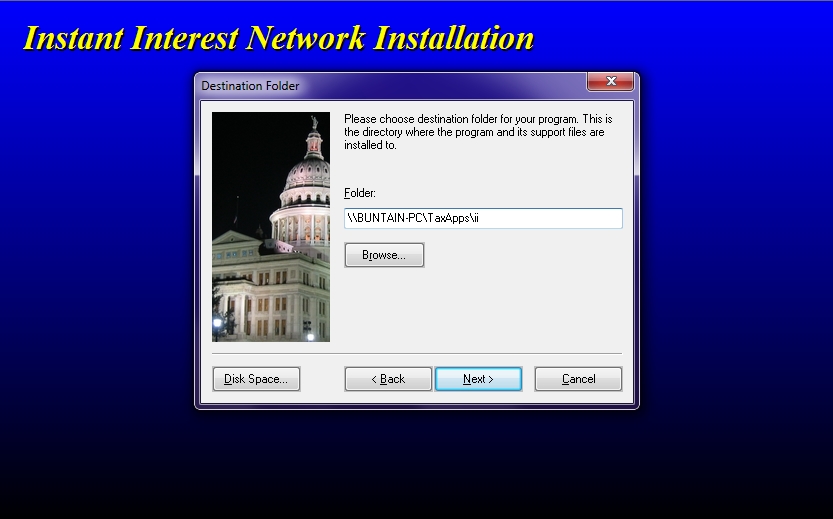 You are now ready to install the network component of Instant Interest. Please note that while I used a mapped drive from a workstation, you could just as easily install Instant Interest from a file server console. Microsoft's Universal Naming Convention is also supported. Unlike earlier versions of Instant Interest, none of these methods has significant advantages over the others.
After you click "Install", you can watch the progress of the file installation.
When the installation is complete you will see the following panel: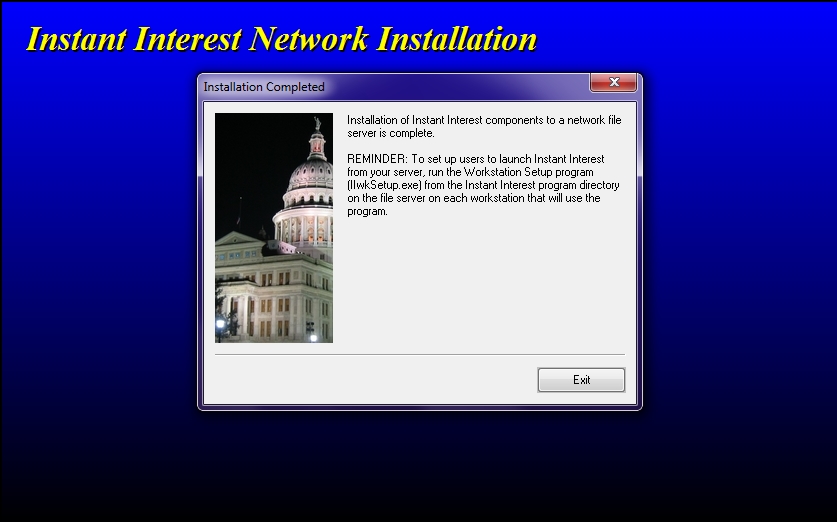 Note that this panel tells you what you need to do to perform the workstation setups that allow users to use the Instant Interest software from the network location. This involves running iiWksetup.exe, on each workstation that will be running Instant Interest from the file server. The Workstation Installation is described on a separate page.